About Carta
It's nice to know that we have never had to advertise Carta due to recommendations by our clients. That says a great deal about 'word of mouth'. And it's also nice to know that we're doing a good job.
After a life move from the midlands to Penzance, Cornwall, Carta Graphic Design was established in 2004. Founders, Neil and Natalie Coe slowly built the business from the ground up working directly with newly created relationships in the arts, crafts and SME sectors. We haven't looked back since.
We believe in being who you want to be and not conforming to a perceived stereotype. We like working for ourselves, it gives us the freedom to work closely with our customers to provide a personal tailored service. Carta never outsource design but sometimes collaborates with other talented illustrators and web developers. Being able to help a client present their company brand to the world in a stylish, bespoke and consistent manner is what we strive for.
If you would like us to work with you on your next design project please get in touch.
About Neil
After 4 years at art college studying Illustration and Information Graphics in 1998 Neil then developed his craft in two design studios in Warwickshire. Six years later he and Natalie moved to Cornwall and established Carta Design. Neil undertakes all the design projects for both print and screen and manages them from conception to completion. With many years of industry experience he sources the best prices for your printed design projects. You'll also find Neil behind the camera when it comes to some photography assignments but his biggest love is to design new logo identities.
Likes: Cycling, photography, sea swimming, camping and the outdoors life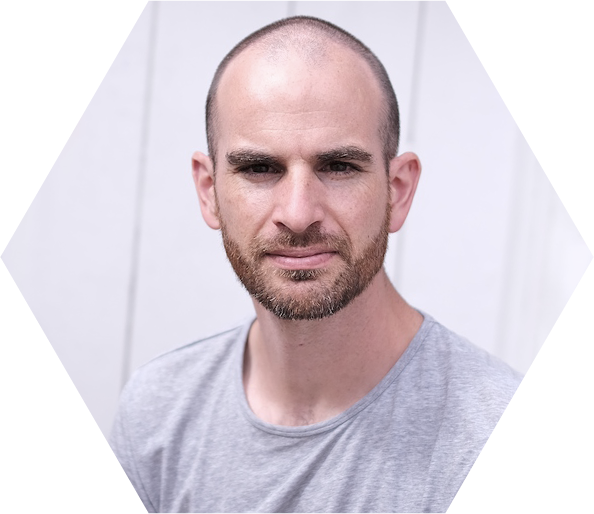 About Natalie
Since the move to Cornwall Natalie has worked for a Cornish lifestyle magazine and then later Tate St Ives assisting in the initial stages of the new gallery extension. Joining Neil and making Carta a family business she now handles the social media development. Primarily helping businesses increase exposure and generating more revenue through their Instagram account. Linked to this, she also has a great eye for a photo and also undertakes photography projects at Carta.
Likes: dogs, everything nordic, interiors, photography and sea swimming