Friday, October 23rd, 2015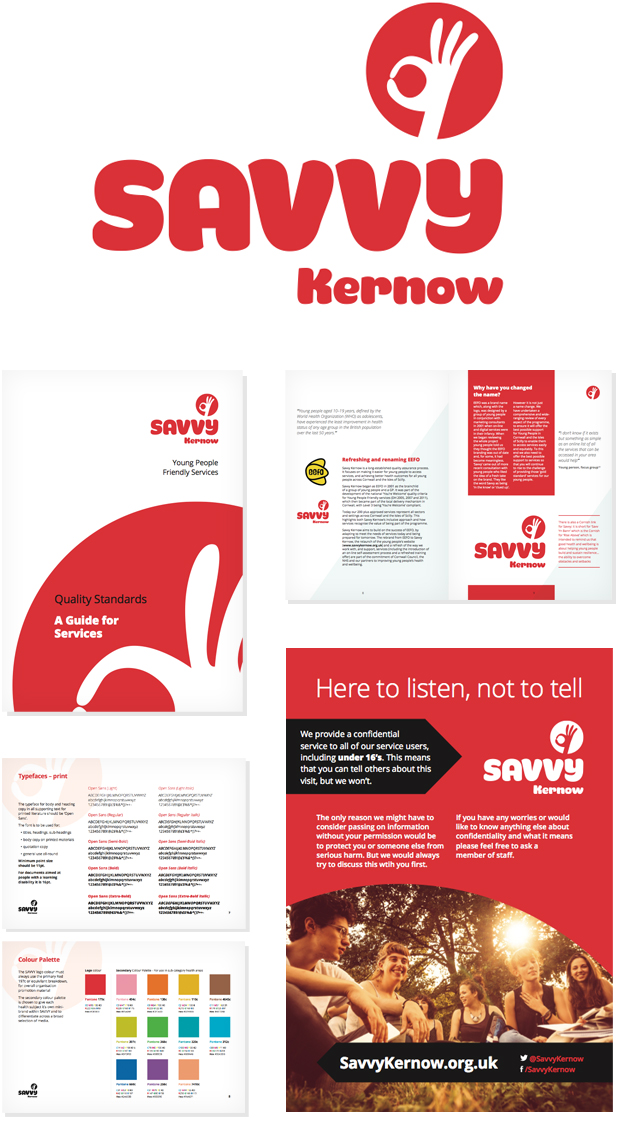 This was a fantastic project to be involved with for Health Promotion Services at Cornwall Council. After previous design work for the department the team asked us to help with the re-brand of their EFFO service to SAVVY. SAVVY is a health and wellbeing promotion website and services for young people aged 9-15 years in Cornwall. The new brand needed to appeal visually to this age band and have a positive and upbeat image. After the branding and logo identity were finalised we designed the new website www.savvykernow.org.uk and supporting printed literature that included a standards brochure, Posters, branding guide, leaflets, folders and more.
We'll try and post more of the items we helped to design here soon.